Jesus has returned. What next ? Most Christians have never thought that far ahead, and anticipate a return to 'the sky' where they will entertain harp-playing angels on clouds. This is a mistake, because a significant portion of Bible prophecy is given over to describing the Millennium, the 1000 year earth reign of Jesus Christ.
The Lord's Prayer states 'Thy Kingdom come on earth as it is in heaven', and it will. The Millennium is a time of righteous government, when Jesus will rule the nations with a 'rod of iron', and there will be righteousness, peace and justice.
Following this blissful period, we will see the earth and heavens dissolved by intense heat, and the new heaven and earth, and New Jerusalem 'coming down out of heaven like a bride'. This completes our eternal journey. We are home at last.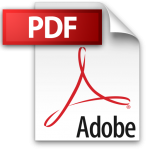 Click here to download module overview / Prep Sheet