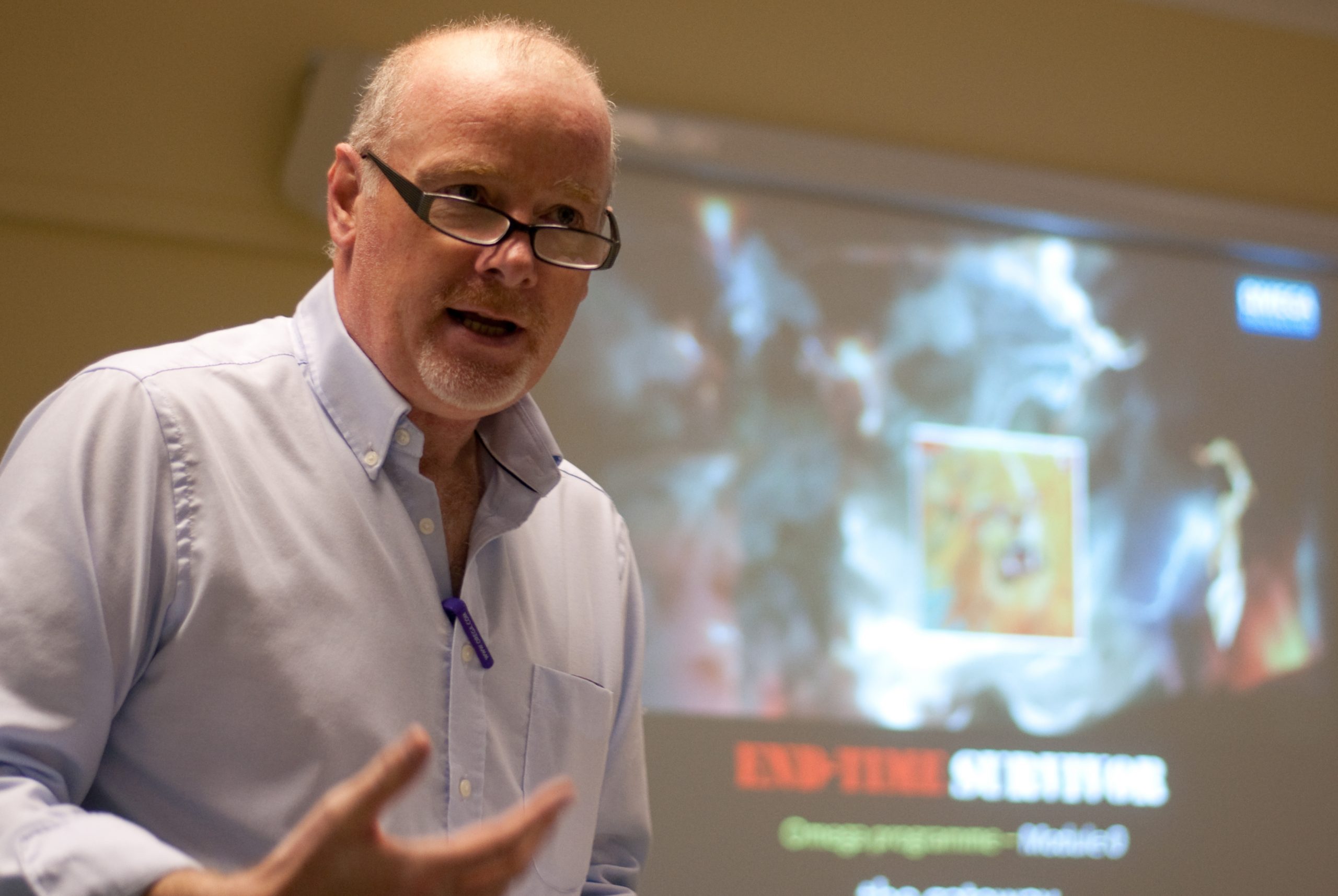 Neil Turner is acknowledged as a prophetic teacher who has studied Bible prophecy for over 30 years.
In 1973 at the age of 14, he became a Christian in the aftermath of the UK Festival of Light. In his early twenties, he received a word from the prophetess Jean Darnall that he 'would bring many to the Lord, and be a great strength to his brothers and sisters'.
His goal is to make, train and equip disciples who will stand in the last days.
His 'day job' is a management educator who has trained over 25,000 professionals in project management techniques. Neil is acknowledged as a global leader in the management of complex military project lifecycles. He has applied this disciplined approach to interpret and arrange the end-time prophetic schedule, providing a unique and original perspective into the field of eschatology, the study of the last days before Jesus returns.He also has a passion for history and field archaeology, and rides a large Italian motorbike (but not at the same time!)
Neil is the creator of the Omega Programme. Omega takes a number of formats, including: books (author of 'End-Time Survivor', which took 5 years to write and over 25 to research, and 'How to Enjoy the Psalms'); BibleSense, his YouTube channel for Bible teaching and prophetic analysis; and the Omega Programme itself, a series of video modules training disciples for the last days. The premise of Omega is that the Church must endure increasingly serious trouble before the glorious day of Christ's return, that we aren't ready, and must prepare.